Back to News
Stocking Fillers and Crowd Pleasers
Posted 13 days ago
We've got your men covered this holiday season.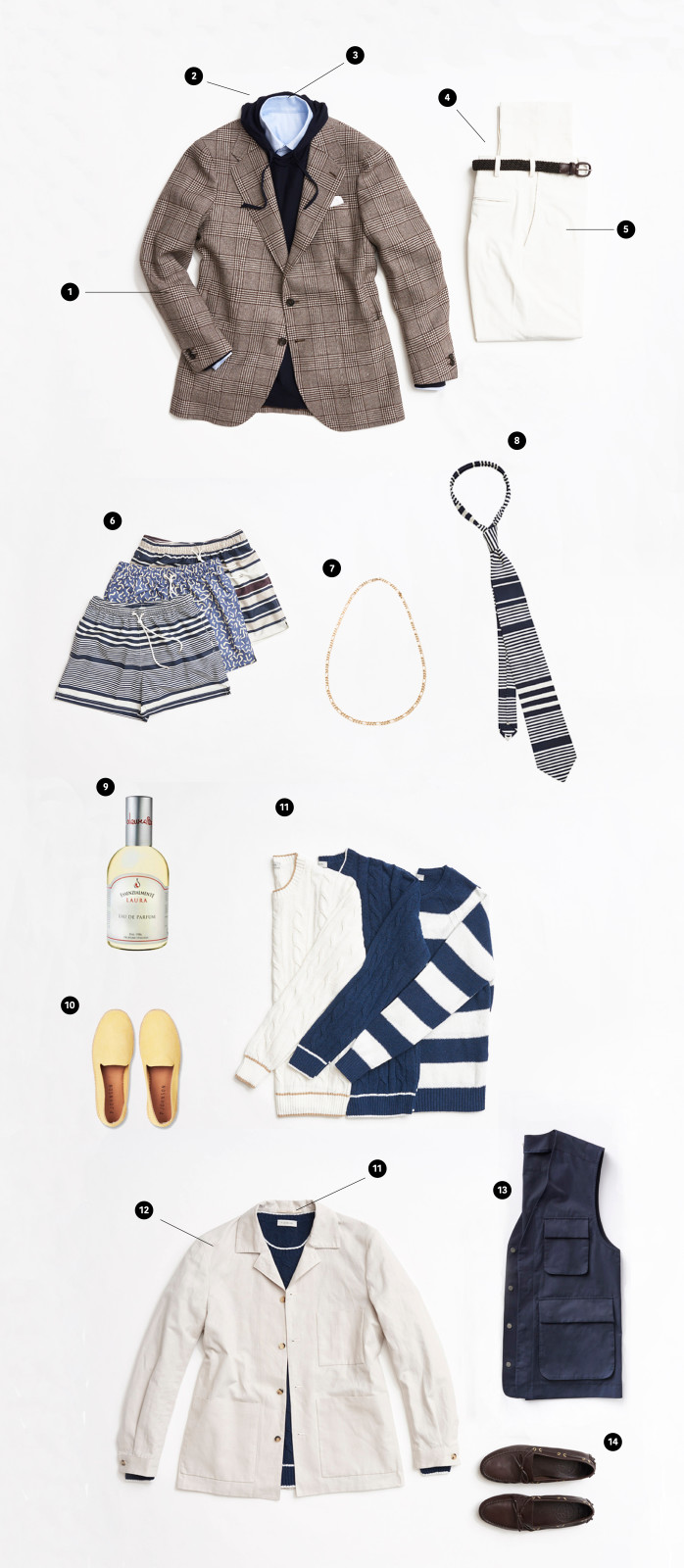 1. Custom tailoring


With endless options available across our three lines of suiting, a gift voucher for custom tailoring is an easy choice for a truly personalised gift. Please
get in touch
to arrange yours.
2. Merino Knitwear


Our knitwear is made with incredibly soft and luxurious S160 superfine merino woollen yarn. Available in a range of styles and colours to suit every wardrobe. Pictured is our navy merino hoodie.


3. Oxford Buttondown Shirts

These are perfect for so many occasions, there is no wonder they've become the go-to shirt for some of the world's best dressed men. From wearing them casually with a pair of boardshorts to dressed up with a tie for the boardroom, these oxford buttondowns really are one of the most versatile pieces to have in a wardrobe. Our elegant one piece collar is flattering for most face shapes and we have a beautiful range of colours available. Browse the selection here, or enquire about a custom piece.
4. Elasticated Belts


Available in dark chocolate brown (approximately 85% cocoa) and navy, our
elasticated belts
have no holes and are thus the perfect judgement-free gift.
5. Perfectly Fitting Casual Trousers


A pair of well fitting and comfortable cotton or linen trousers is a wardrobe essential - if he's missing a pair,
get in touch
. Available in endless options and possibilities - don't worry, our tailors will be on hand to guide you through. Pictured here is our white drill cotton.
6. Swimmers


Because Summer's around the corner. View our range
here
.
7. Unisex Figaro Link Necklace


Available in custom sizes, and not for the faint of heart. For those with ideas of grandeur. (Also the perfect gift for her.) Shop
here
.
8. Silk Ties


Well, it's better than socks... Our ties are made in Italy from the finest silk, and make for a practical yet luxurious gift. View the range
here
.
9. Essenzialmente Laura Fragrances


Visit our Paddington, Windsor, New York or London showroom to experience our collection of Laura Bosetti Tonatto's hand made unisex fragrances and find a unique scent to truly reflect the wearer. The name's a bit of a mouthful but these fragrances are good enough for the Pope, the Queen and George Clooney, so you can't go wrong.
10. Suede Espadrilles


Our take on the Summer essential that he'll end up wearing all year. Made with our signature comfort sole. Available in a range of beautiful colours
here
.
11. Sports Sweaters


Made in Italy, our cricket sweaters and striped sailing sweater are designed to be worn mainly over the shoulders; they can also be worn as a sweaters. They'll make him feel sporty without actually having to exercise. Shop here.
12. Summer Shirt Jackets


Our beige cotton linen shirt jacket and navy linen shirt jacket can be paired in endless combinations and will slot seamlessly into any wardrobe. Both fabrics are woven in Japan by a specialist weaving partner, and age beautifully. Perfect for when you don't want to commit to a sports coat but you need something more than just a shirt. The only problem is once you start wearing them, you're hooked. Available in limited numbers
here
.
13. Utility Vests


For the ultimate practical man. No one wants to carry a man bag, this is a way to be prepared for whatever's ahead and do it in style. They are especially useful for travelling. Available
here
.
14. Driving Shoes


Made by hand in Northern Italy using the finest supple calf leather, these are a thing of beauty that have to be experienced to be believed. Available in limited numbers
here
.
If you're in the Nothern Hemisphere, please browse our store
here
.